Some tool i use to manage multiple viewers saved as .vnc files.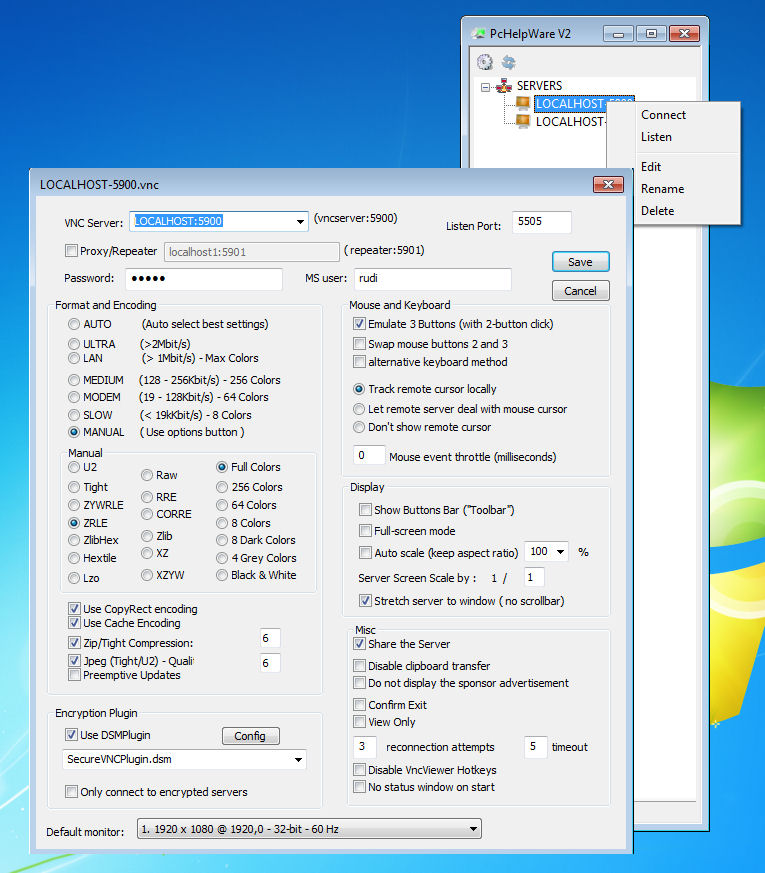 vncviewer.exe
vnc_launch
.exe
./vnc/server1.vnc
./vnc/server2.vnc
( the .vnc files need to be in a subfolder vnc )
You can also create new .vnc files and rename remove old onces.
*You can save big passwords and user
*data ( user/passwd) is protected with encryption with a key ( each time you start the launcher you need to enter the key)
test exe can, be downloaded
http://www.uvnc.eu/download/1209/UVNC_Launch.zip
Suggestions are welcome...